Apartment Amsterdam
Western District
The Wild West of Amsterdam
You don't have to get bored in West Amsterdam. Whether you like good food, (vintage) markets or like to go to the movies. From young to old, everyone can indulge themselves. Besides the necessary entertainment West Amsterdam offers plenty of hotels and apartments to stay. This part of Amsterdam should also not be missed as part of your to do list during your stay.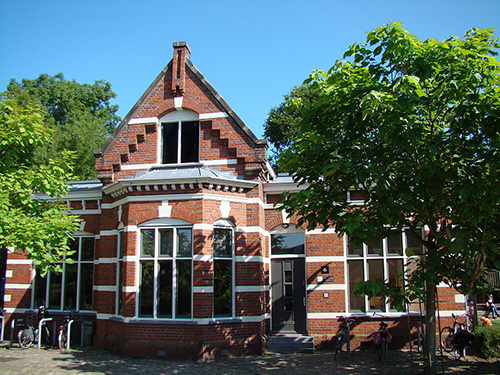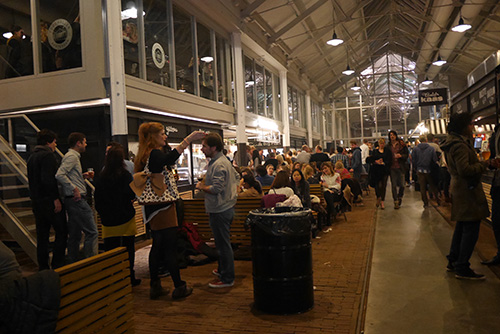 Art, Culture and Entertainment
Do you enjoy culture and history? Then a visit to the to Van Eesteren museum may not be missed. The museum introduces you to the cultural heritage of urban planner Cornelis van Eesteren. His work can be found throughout Amsterdam. The Food Halls are the perfect spot if you're craving for something to eat. Here you will find many stalls selling street food. Taste the snacks, drinks and cosiness that West Amsterdam has to offer. The Food Halls are part of the complex, The Halls. Here you'll also find a hotel, a library and a cinema.
When the nice weather brakes through, this part of the city is a good place to be. You can visit the dance festival 'BuitenWesten' or the Sunday Market at the Westergasfabriek. You will find here some nice regular markets and festivals during the summer.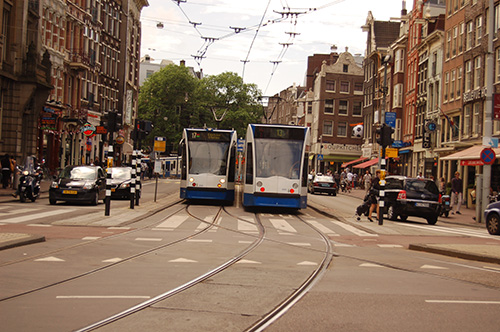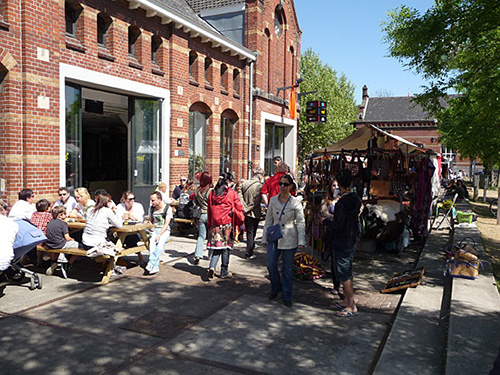 How do I get to West Amsterdam?
Amsterdam West is easily accessible by public transportation. It has its own station called Lelylaan station. The station is within easy reach from Airport Schiphol and Sloterdijk station. There are also several trams and metro lines going through the neighbourhood. Are you taking the Metro? Get in at Sloterdijk station. The metro takes you to the south-eastern part of the city. Near the football stadium The Arena. If you are taking the tram it is best to use line 3 and 12. These tramlines go straight through West Amsterdam. Line 12 eventually goes to the Amstel Station. If you want to travel from Central Station to West, it is best to take tram 13.
Looking for a place to stay
You don't need to worry about finding a place to stay. There are plenty of hotels and apartments in West Amsterdam. In this area, there is still plenty of the real Amsterdam lifestyle to experience. But do you love peace, space and nature, then you should look further. Near the centre of Amsterdam you can find the IJburg. Also located here is apartment The Green Tunnel. The neighbourhood is located just outside Amsterdam and offers plenty of peace, space and natural beauty. Within 15 minutes you're in the heart of Amsterdam. West Amsterdam is also easily accessible from the IJburg. So think carefully what it is that you want during your stay and take it from there. An apartment is not a crazy idea. You have enough privacy and it offers the same comfort as a luxury hotel.
Visiting Amsterdam?
You may want to consider a stay at our accommodation The Green Tunnel. Our accommodation is located near the city centre of Amsterdam. And also very easy to reach from the Airport Schiphol. Please contact us for availability and other information.
Book your stay
Mail:
info@thegreentunnel.com
Phone:
+31 6 289 08 108
(9 AM – 8 PM)
WhatsApp:
+31 6 289 08 108