Accommodation Amsterdam
Northern District
Be amazed by North Amsterdam
Up until a few years ago there was not much to do in the northern part of the IJ-riverbank. But that is about to change. North Amsterdam is now seen as the free and creative district of the city. Judge for yourself to see whether that is right!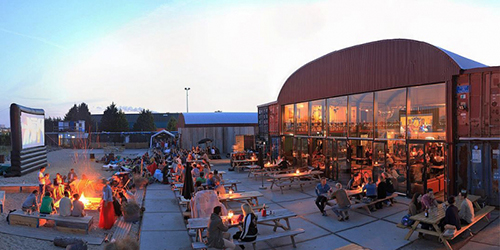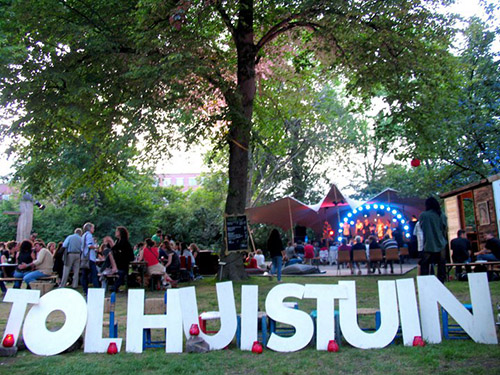 What is there to do in North Amsterdam?
Whether you like dining, music, festivals or movies, there is something for everyone. North Amsterdam is a large area spread over a large part of the IJ-riverbank. That makes this district not just one area, but lots of different areas together. Each with its own atmosphere, so there is something for everyone.
For example, go to the NDSM shipyard for creativity and art. This former shipyard has been transformed into a creative open space. You will find artists and restaurants with stunning views over the water. In summer, the ground often gets used as a festival venue.
Right across from the Central Station you'll find the museum of film, Eye. Besides experiencing everything that has to do with film, you will also have a beautiful view from the restaurant. For music, you can go to venue the Tolhuis, which is just next door. Pop temple Paradiso organizes cool concerts here on a regular base.
Take the ferry to the IJ square and after a few minutes walking you will end up at the IJ- waterfront. Here you will find an amazing Food court and restaurant Stork. Enjoy the beautiful views with something to eat and to drink. A lot fun indoor events take place at the Kromhouthal.
Of course in Amsterdam, there are plenty of places to stay. For example, the creative Hotel Crane on the NDSM shipyard. From your room, you overlook a large part of the city. The disadvantage of staying in North Amsterdam is that you are either in an industrial environment or in a densely populated residential area. Fortunately, it can be different. Have you ever considered staying in the IJburg? Within 20 minutes, you will be at the ferry to go to North Amsterdam. Sounds like an ideal base right?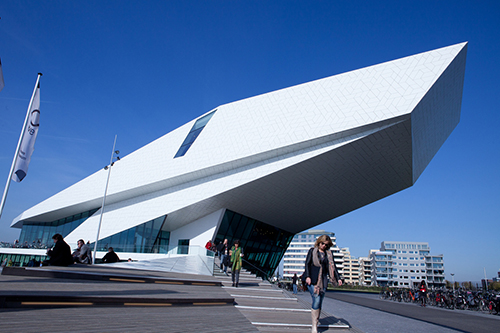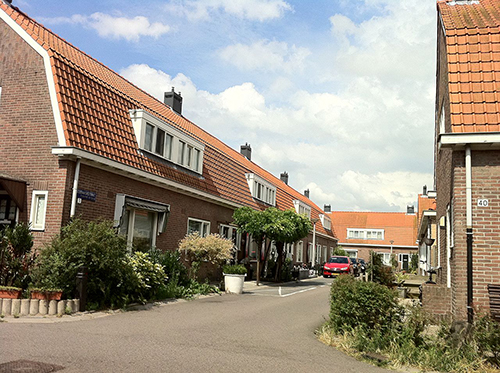 Accommodation The Green Tunnel offers you a beautiful spot close to nature
You can find IJburg near the centre of Amsterdam. In relation to North Amsterdam, this area is an oasis of peace and nature. Accommodation The Green Tunnel offers you much more. You have access to two rooms with stunning views over the water. Furthermore, the accommodation has a luxurious bathroom and a spacious kitchenette.
The Green Tunnel is an eco luxury accommodation. This means that the interior consists of natural and sustainable materials. The mattress of the bed – a double king size box spring – is made of 100% organic materials. This makes it not only very pleasant to stay, but you will also get a good feeling for free.
Accommodation The Green Tunnel is located in IJburg and is a stone's throw away from the central station. Click here for more information.
Visit the Amsterdam Northern disctrict
Are you excited about visiting Amsterdam North already? We completely understand. Did you know accommodation The Green Tunnel is nearby? Please contact us for availability or questions.
Book your stay
Mail:
info@thegreentunnel.com
Phone:
+31 6 289 08 108
(9 AM – 8 PM)
WhatsApp:
+31 6 289 08 108